Vacation Bible School 2021
Dates: Monday, July 26 through Wednesday, July 28 (Thursday, July 29 will be a rain day)
Time: 5:30pm-7:30pm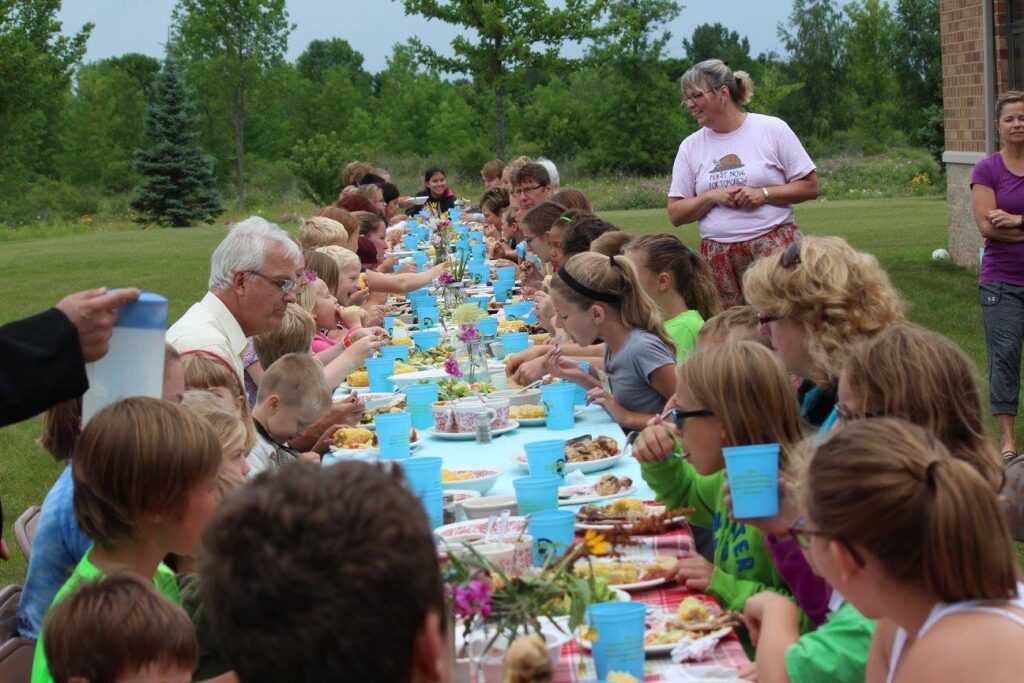 Welcome Back
We are so excited to invite your children to join us at Grace Congregational Church for Vacation Bible School this year! We are planning for an in-person VBS week, with a few changes from the past to make sure that our children, youth, and adult volunteers stay safe:
Vacation Bible School this year will take place entirely outside at the church. We are blessed with some beautiful outdoor spaces – a big parking lot, multiple lawn spaces, and some great walking/hiking trails! We will have canopy tents to protect from the sun as well. With the ongoing pandemic, we know that staying outside is the best way for us to get together and still be very safe. (at this point, masks are not required for being outside at church.)
Since we'll be outside, we may have to cancel a night if it rains. We are planning for this year's VBS program to be Monday, Tuesday, and Wednesday. If it rains one of those nights and we cancel, we will continue the program on Thursday evening as well.
We will not be eating together this year. Please feed your children supper before they arrive at Vacation Bible School. At the end of each evening, we will send the kids + youth home with a good snack.
Make a Joyful Noise!
Our theme this year is "Make a Joyful Noise!" We will learn Bible stories about singing and dancing, using our voices and our bodies to show praise and thankfulness to God.
Children age 3 and up are invited to join us as participants; Youth entering 7th grade and older are encouraged to sign up as helpers.
VBS children and families are encouraged to join us for worship on Sunday, August 1. During the worship service, we will feature our VBS children sharing with the congregation some of what we've learned over the week.
Here at Grace Congregational United Church of Christ, we are eager to welcome you and your family back into the life of the church. If you have any further questions or concerns about safety measures or anything else for the week, please do not hesitate to contact me, Pastor Colie Bettivia
As always, our VBS program is open to the community and FREE to all families.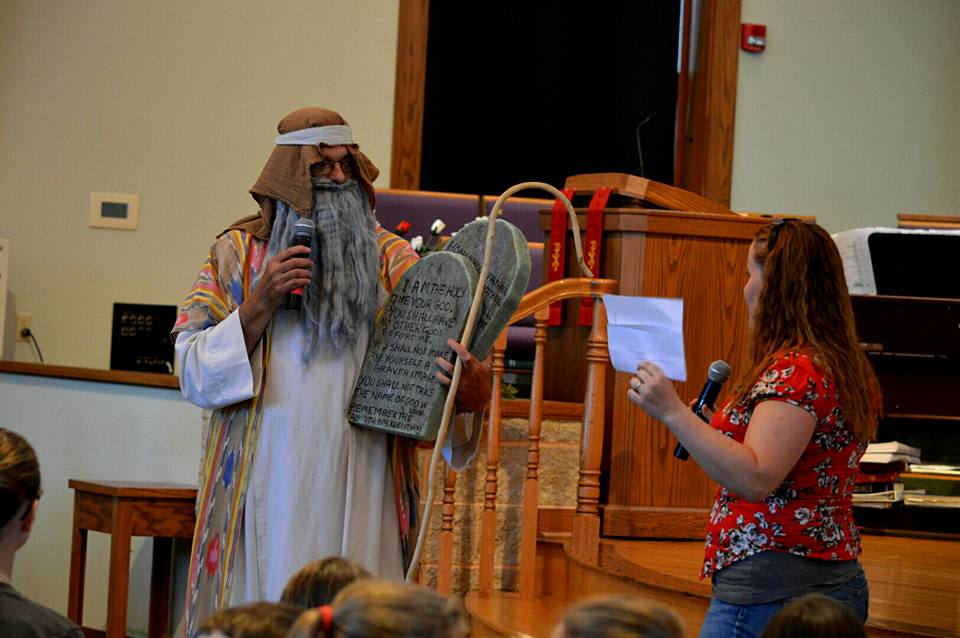 Our VBS
Our summer Vacation Bible School programing takes place every year over one week at the end of July.
Monday through Thursday are days of fun and learning. Daily activities include crafts, music, games, storytime, and other activities. Children are fed supper and a snack/dessert.
Vacation Bible School is open to all children in our wider community (you do not need to be a church member to attend), and it is free for all families. There will be opportunities to donate food or supplies for the week.
Children age 3 years and older are welcome. Youth 6th grade and up are encouraged to come as helpers.
Volunteers Needed
Adult and youth volunteers are needed to serve in a variety of roles, including: help with prep work before VBS; teach in one of the classrooms (the same material will be taught multiple times over the evening); be a family leader (an adult who leads our children from one activity to the next–no lesson plans to prepare); help with game-time activities; work in the kitchen; help in the craft area, assisting children with the day's project; be a shepherd (circulating among the activities to insure a safe atmosphere); be an actor or puppeteer at opening time or closing worship; do some car-control at the end of each day so we can have our closing worship on the lawn in front of the crosses.