Our Sunday School program will look a little different for the 2020-2021 school year! Click here for more information for this year's programming.
Here is a description of what our Sunday School looks like under more "typical" circumstances:
Sunday School classes start on Rally Day, (the Sunday after Labor Day), and run through May for children age 3 years – 6th grade. Youth 7th grade and up are invited to participate as helpers with the younger children or attend the Adult Study group.
Every Sunday, we meet at 9:15 am in the Opening Room (first classroom on the right in the Education wing) for gathering time, then classes will split into age group classes. Parents need to be present to pick up children at 10:15 am. (On Rally Day, classes will dismiss at 10:00 am to allow time to travel to worship in Neshota Park!)
Classes this year will feature all-new workshops in the following subjects: Art, Bible Skills + Games, Digital Media + Technology, Cooking, Creative Drama, Music, Science, and Video. Classes are designed to be fun, interactive, and educational. Each month will focus on a different Bible story, engaged through different learning styles.
Register below to join in the fun!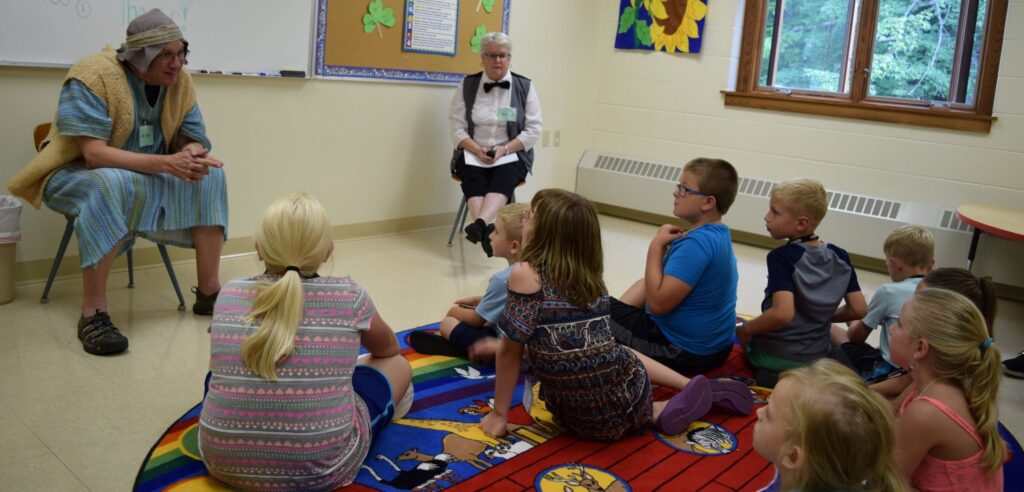 Social Innovation Challenge Question
Have a question about the Social Innovation Challenge, or want to be involved? Send us a message and we will be in touch!